Witchcraft is not merely a
system
of magick. Wicca is a Pagan mystery religion of Goddess and God. It is also a Nature religion.

The Witch is a magic-maker and worships a Goddess - the Great Mother Goddess-and the Horned God. In Greek mythology he is Pan and, to the Celts, Herne or Cernunnos. Wicca is based on remnants of simple Pagan traditions handed down in folklore and country custom. Onto these have been grafted more sophisticated beliefs for the more formal Paganisms of Rome, Greece and Egypt, and from the initiatory mystery traditions. Wicca involves the development of magical
psychic powers
, but hand in hand with the wisdom to use them. An initiatory system of spiritual development is an intrinsic part of the tradition.

For women, Wicca is not simply one of those hotel deals where you enter a meeting room, take a seat, and learn how to better your life. Not even the ones at posh Paris hotels. It is a spiritual path in which we can worship the Divine in its female form - as Goddess. Many women come to Wicca from femisism. They have re-evaluated the word 'Witch", and realized that it involves the use of the innate powers of the Wise Woman. However, it is not only women who seek the Goddess. Men too are attracted by Wicca's vision of deity as both Goddess and God. Despite the popular image, both men and women can be Witches. The traditional male Witch is a countryman. He is one who is in touch with the elements, who has worked the land, healed a bird's broken wing or the illness of a child; one who loves the Goddess and know both Goddess and God.

The growing enviromental awareness in society today makes Wicca more and more attractive. Wicca honours the Divine as manifest in Nature. The Earth is our spiritual mother, and we sense that the Divine is not "out there", but all around us. Nature itself is sacred and holy, a manifestation of the Divine Life Force. Greenpeace, enviromental action, vegetarianism and animal rights are all manifestations of a reawakening spirit of reverence towards the Earth. This was natural and instinctive to our ancestors, but recent centuries of urban living have suppressed it.

Initiation, is the sense of a personal transformatory experience of the Divine, is undoubtedly an attraction of Wicca for some. Some Wiccan traditions have three or more initiation ceremonies that mark transitions through spiritual change. Such rites can be powerful, spiritual, and psychological events which are life-enhancing and life-changing.

~~Vivian Crowley - "Wicca"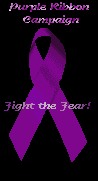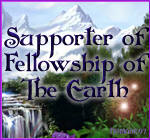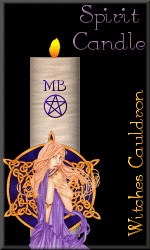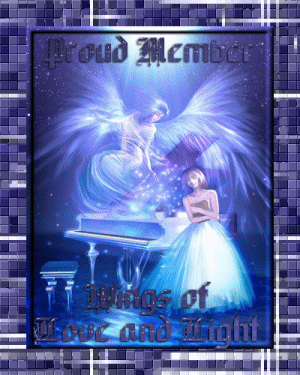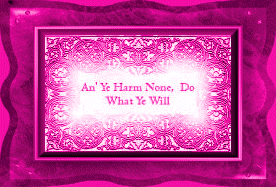 Powered by WebRing.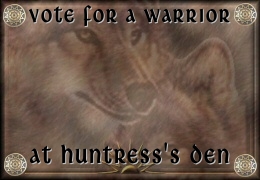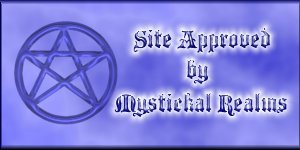 Spiritual Majic
The Creation Of Miracles
Love Is The True Healer
Spiritual Majic is also working to help abused kids and homeless kids through LoveCry, The Street Kids Org.
Please donte and help LoveCry help these kids and Stop Abuse.
Tax receipts are available for large donations of goods.
All donations are eligible for a charitable tax receipt.
LoveCry's Registered Charitable Business Tax
# 8925236365RR0001

Send Donations to:
LoveCry The Street Kids Org.,
93 Broadview Ave.,
Toronto, Ontario,
M4M 2E4
or
Deposit right into our
Royal Bank Account
# 100 662 6
Lee and Queen Streets
Toronto, Ontario.
# 1006626
Blessings Angel
Powered by WebRing.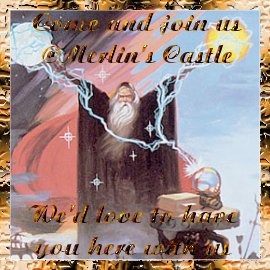 Web Master: Angel

Majic Angel Spiritual Life Coach